Town of Pelahatchie 2015 Christmas Parade
CHR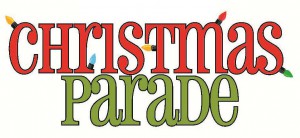 ISTMAS IN OUR TOWN"
The Pelahatchie 2015 Christmas Parade is Saturday, December 5. The parade gets underway at 10 a.m.
Applications are still available for participation in the 2015 Christmas Parade. The deadline to register for participation is Monday, December 30, at 3 p.m. Stop by Pelahatchie City Hall to fill out a form for your organization or individual parade float. Remember, the theme is "CHRISTMAS IN OUR TOWN."
No Santas or horses are allowed.
All participants must be in line by 9 a.m. at Pelahatchie Attendance Center parking lot by the gym. Participants may call City Hall on Friday, Dec. 4 to get line-up numbers. City Hall 601-854-5224.
Download 2015 Christmas Parade Application