Our Community
Pelahatchie, Winner of the Governor's Community Project of Excellence Award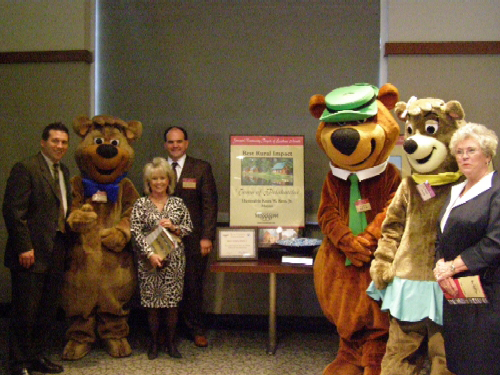 The Town of Pelahatchie has won the Governor's Community Project of Excellence Award for the Best Rural Impact for Jellystone Park. The Governor's Communities of Projects Excellence Awards showcase Mississippi communities that have creatively utilized funds provided through the Community Development Block Grant (CDBG) Program, Home Investment Partnership Program (HOME) and other programs administered through MDA's Community Services Division.
Pelahatchie, Winner of the Municipal Excellence Award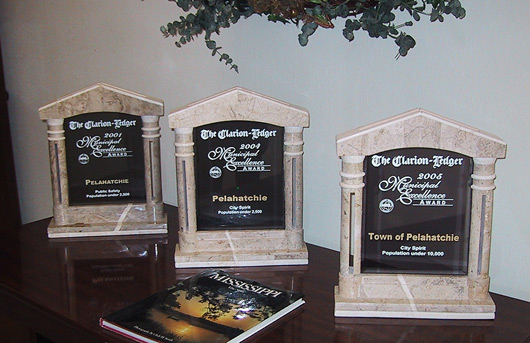 The Town of Pelahatchie has won the Clarion Ledger Municipal Excellence Award three times in the "Population under 10,000" category. The town won for Public Safety in 2001 and for City Spirit in both 2004 and 2005.
In 2005, Pelahatchie wanted to address the needs of transients who were passing through town. In the past, the town relied on the local church benevolence committees to provide assistance. Under the leadership of the Chief of Police and the City Clerk, they began working with local food pantries. The Chief of Police provided space for a central food pantry location. Since the police station was open 24 hours a day, this location was ideal. From the food pantry, the program grew to include a local Toys for Tots drive, as well as a program with the Rankin County Resource Agency, where local citizens who have needs can apply at a monthly town meeting.
StormReady

Pelahatchie is one of only a few communities in Mississippi certified by the National Weather service as a StormReady community.
StormReady communities are better prepared to save lives from the onslaught of severe weather through better planning, education, and awareness.
No community is storm proof, but StormReady communities can help save lives through proper planning and education. Rankin County's StormReady status was recently recertified through 2010.